Author, television host, podcaster and Brooklynite Touré conducts in-depth interviews with successful Black people, exploring what makes them successful and how they dealt with the most difficult moments of their lives. Join Touré for a live podcast recording of a conversation with a very special guest, on the Stoop at BRIC House in Brooklyn as part of the Brooklyn Podcast Festival.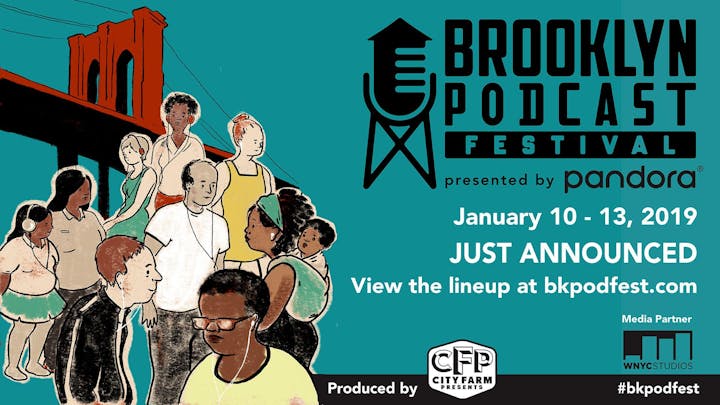 About the Brooklyn Podcast Festival
The Brooklyn Podcast Festival is presented by Pandora. WNYC Studios is a media partner of the Brooklyn Podcast Festival.
Launched in 2017, the Brooklyn Podcast Festival is a celebration of innovative, engaging, and informative podcasts of all genres, the artists who create them, and the community surrounding them. The Festival gives audiences the opportunity to see their favorite podcasts live and a chance to discover new and up and coming shows.
Venue Information:
BRIC House is Brooklyn's cultural living room: a 40,000 square foot multi-disciplinary arts and media complex in the former Strand Theatre, where emerging and established artists can create work that deepens their practice and engages the diverse communities of the borough.